Embracing my new life being gluten free. I have taken lots of steps to fill my pantry full of GF (gluten free) goodies and have a few baking projects to start, I will share my results for the few that may be curious.
My body is reacting nicely, have the bursts of energy sometimes that feels better than I have felt in years. I know I am still healing and my stamina still needs work but really noticing how much calmer my guts are. They haven't screamed for attention in a few days.
Today my mom and I explored Aldi's for any gluten free potentials and actually found a few. Some chocolate pudding that advertised being gluten free on the front. Of course the veggies and fresh fruit are always gluten free.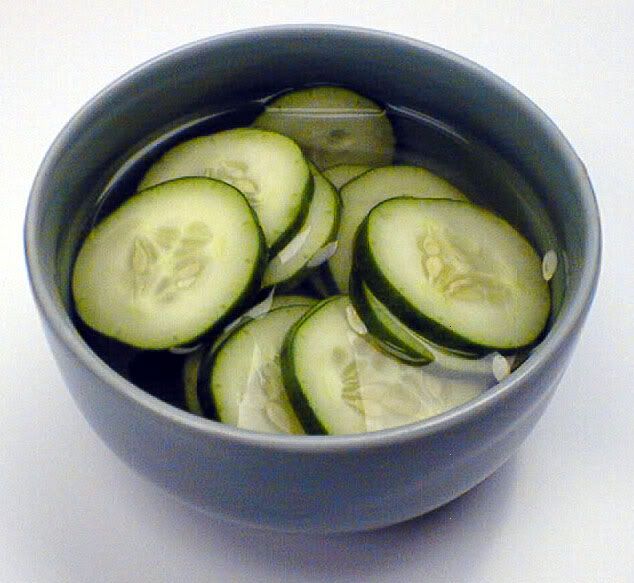 Munching on cucumbers right now, so yummy.
For anyone who thinks they may have Celiacs Disease and wonders if it would be too hard to give up wheat I guarantee if you start feeling better, you won't miss the wheat. The gluten free community has so much support and ideas you will be surprised.
I have added a few favorites websites to my blogs website for those curious about Celiacs Disease or needing recipes. There are some amazing chefs that have complete menus. I have really enjoyed the forums and gluten free food lists available too.
Going to try baking some gf biscuits. I will share how they turned out.
Thanks for all the prayers and support friends. I love you all.
Leah Banicki
24 hours of GF The highlights
- last night refried beans tostada - (soooo good)
- today - tuna salad and a fruit smoothie in my magic bullet (soy milk - 4 frozen strawberries dash of salt and cinnamon a spoonful of ground flax* optional) the flax is to help my guts heal, can't even taste it really.)
in my purse for emergency hunger - ziploc of roasted sunflower seeds
Cooking wishlist: Wanna learn
Potato Pancakes
Chicken salad