Today was a good day off. Spent quiet time reflecting. I am at peace.
I've been tossing a few song ideas around my head for a few days but nothing has been sticking. I decided that I was going to let inspiration finds it way to me and not force it. So I spent awhile looking up friends on blogspot and felt like writing here a little, I don't do it near enough these days. I find though, that when I keep writing journals and blogs it keeps my mind alert and refreshed. That is where the best songs come from.
So talking to the world(or in this case the few people who read my blog) keep my song-writing skills alert.
A few funny things I've written in my song-writing idea book
all by yours truly...
Country tune - "
I got a minus sign in my checkbook balance
"
OK this one isn't funny but I was definitely venting-
A chorus for a venting song-
Gone are the days of teaching integrity
Take what you want, no one cares if you're cheating

The dollar is king and sin is exalted

Morals are choked out, prayer is halted
Belief in good is weak, our rights are now frozen

Opinions aren't free, someone else gets to choose them
I may still record this one, it has a melody but I don't have the right music for it yet.
This line is the start of a short story I wrote awhile back called desperation.
I had screwed up, messed up and fouled up my life. My mind was shaken and overtaken by negative thoughts . . . and I believed them!
Maybe I'll blog it , I don't know.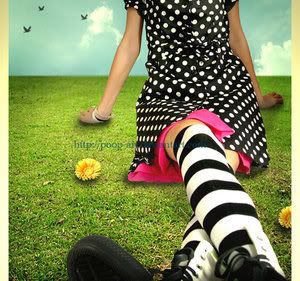 Well life beckons me back- maybe I shall go back to work.
Leah