The self-publishing tango...
It feels strange to be done with my first novel. I had a few days after the first draft was done that I felt like this too. Like a huge 'Now what?' cloud lingered as I went about my days after I finally caught up on sleep after the finish-the-book grind.
New projects made their way in and the new WIP (work in progress) is coming along nicely. It feels good to know I have more than one book bouncing around in my noggin. Now the parade of new ideas needs to slow to a reasonable trickle while I work at the game of the writing life.
Live life, love my hubby & my kid, pray... write...
Eat food, hygiene, soccer game...write
Job, friends, birthday party, grocery shopping...write
It's a dance that I am slow to learn the steps but eager to sway to the music for now.
Now the next chapter and a new dance partner has arrived. Self-publishing!!!
Years of my life spent researching and writing. My book SEEING THE ELEPHANT is done.
Cover made, pages organized and sized just so... ebook file manipulated and bookmarked... don't ask me how it works I have no idea. 4 different attempts at getting the cover text perfectly done on the spine was a test of my graphics art training in college. I now have less remorse about those student loan payments. (grimace)
Much respect to anyone who has self-published before me, I understand the roller coaster ride more than ever now. The excitement of your 'baby' getting to be let loose on the world is thrilling and terrifying. The new tools available to self-pubbing authors is amazing. Go smashwords.com !!! But it certainly is WORK!!
Wonderful brain-numbing, detail grinding editing primping and fussing like a debutante getting ready for her debut. Now it is done... My book proof is in the mail. My ebooks on smashwords.com and on the way to many respectable E-reader bookstores everywhere. Big breath- let it out. Now to wait....and think way too much.
My heart does a little trip-trop everytime I think of someone reading my book. Hoping they like it, hoping it makes them smile, laugh, get angry or just feel something...
For those that know me as a singer this is a different art form to discover about me. I am pretty used to an instant gratification with my audience, this is different. Reading is not a spectator sport. You do it alone. With live music the fade-out means the sound is gone and only a memory of the performance remains. Writing has such a more permanent feel. The ink and paper a tangible thing. My voice... carries out. Scary and exhilarating.
So I hope you enjoy the one-on-one with me. Please share you feedback as you always have with me. That's what art is for.
A free sample of the first few chapters available for download. Enjoy.
http://www.smashwords.com/books/view/57412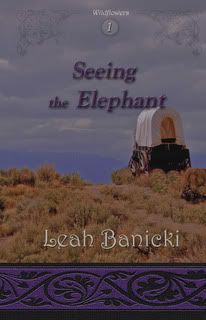 Thanks everyone for sharing the ride with me. My printed books will be available soon.
Love, Leah